This one for obvious reasons...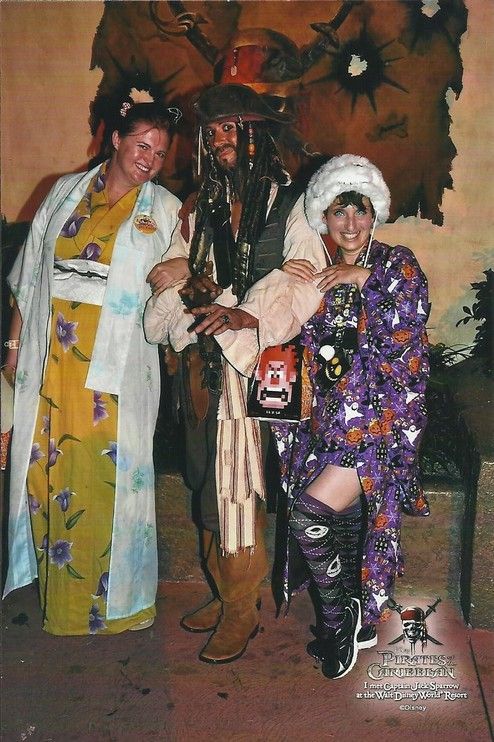 Met the ever so smexy Jack Sparrow during Mickey's Not-So-Scary Halloween Party. First thing he asked Mikki and I was if we knew Giselle and Scarlett. XD Second thing was that I had a very fluffy hat.
He was a dream and did one of the best Johnny Depp impressions I've ever heard or seen. You could tell he was made for the Face Character.
Random, I made the kimono, its one of my favorites!