miracleshining
Because today was tiring and I am tired and am SO happy to not go to work until Monday afternoon. Then three days off because I took vacation to watch my 'rents house and mine while the 'rents are off seeing my cousin graduate in Colorado. (It will be the first time Pop has seen his sister in 27 years, they're both very excited.)
So because I'm working on the next RDJ story and don't quite have the oomph to ink in the two omake komas, I drew a couple of my version of Captain Hook at work today. Enjoy!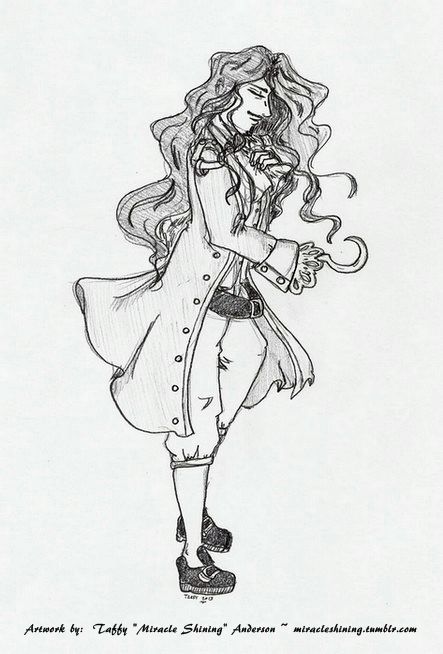 I rather like the idea of his design appearing more like a dashing "soldier of fortune" versus such a villainous character as initially portrayed. (That and I honestly think Peter Pan is UTTERLY annoying. Love Tink, don't care for Peter.)
And a little sexy never goes to waste, ne?